ThinkGen is a healthcare marketing research agency that bridges clinical and behaviorial sciences to develop advances that result in distinct, actionable insights to our clients.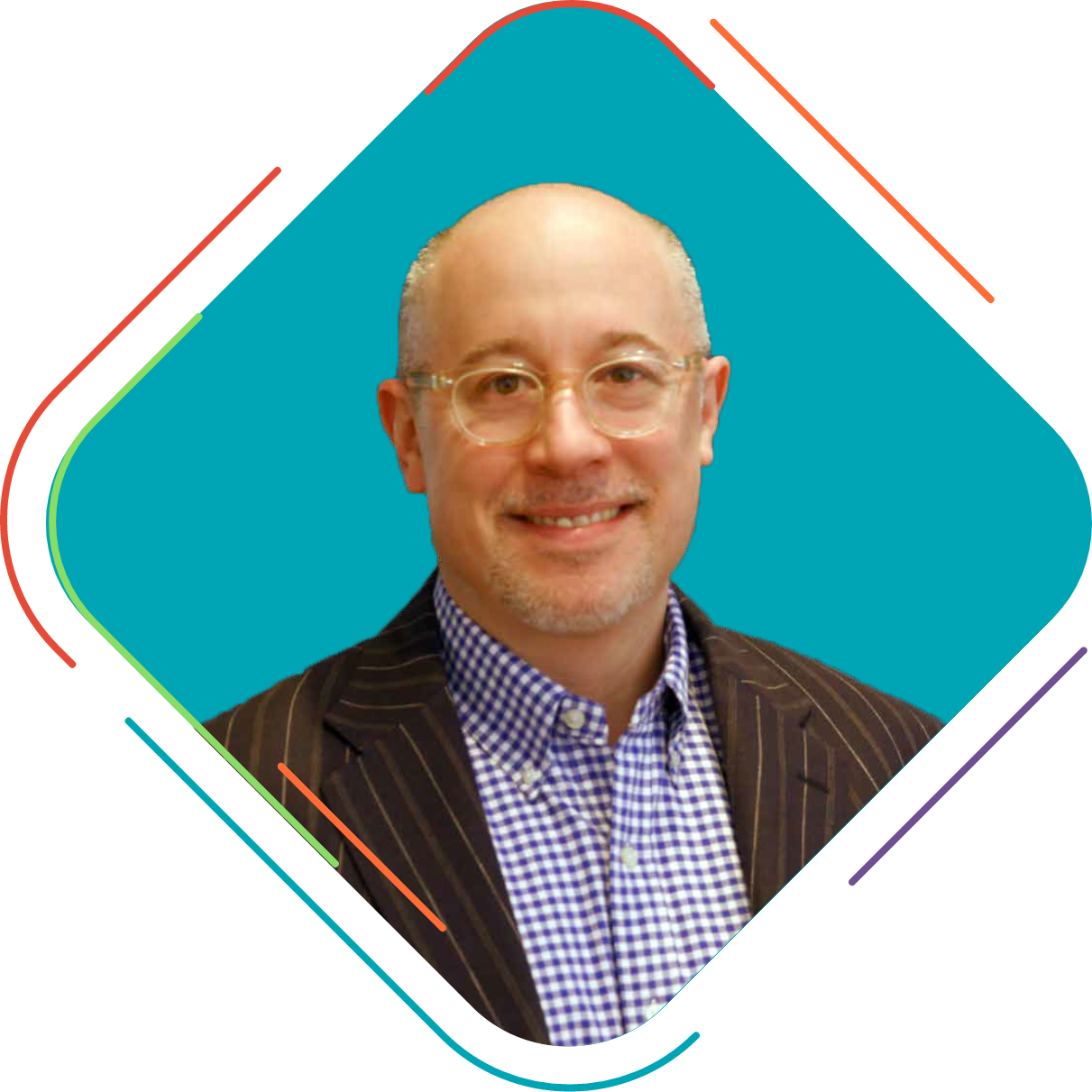 Founder Noah Pines envisioned ThinkGen as a virtual marketing research agency staffed by highly creative, experienced, and innovative researchers who share a commitment to supporting the vital evolutions of the health care industry.
To make this vision a reality, Noah assembled a management team of industry-proven marketing research leaders. With decades of individual and collective experience, the team shares a common past as leaders of one the largest pharmaceutical marketing research agencies in the U.S.
In turn, the management team curated a best-in-class staff of "ThinkGen Thinkers," breeding a culture in which team members challenge one another to rethink, reimagine, and innovate solutions for the daily obstacles faced by our clients. Leaders encourage cross-team collaboration that stimulates ideas, shares experiences, and generates thoughtful approaches that best serve and support our clients' needs.
Today, ThinkGen is a vibrant virtual workplace that is respectful, fun, engaging, and highly successful in advancing the life-changing medicines and technologies that our clients bring to market.
Our research approach focuses on innovation in the areas of customer habit and behavior, network connections, and health psychology, giving clients clarity and deeper understanding of the clinicians, patients, and caregivers who comprise their markets.
ThinkGen Values & Culture
Common core values of mutual respect, integrity, and commitment to excellence are intrinsic to ThinkGen.
THINKGEN ENCOURAGES AN OPEN, HONEST WORKPLACE THAT OFFERS GROWTH AND ONGOING LEARNING OPPORTUNITIES.
Staff members take responsibility for their work, and are given the independence and authority they need to manage projects and nurture strong client relationships. They are rewarded by a unique and generous compensation system that allows employees at all levels to share in our growth.
WE VALUE INNOVATION AND INTELLECTUAL CURIOSITY.
We seek to forge new paths in understanding behavior and apply the learnings to an industry that significantly impacts health and wellness worldwide.
A VIRTUAL COMPANY LONG BEFORE BUSINESSES WERE REQUIRED TO INSTITUTE BROAD WORK-FROM-HOME POLICIES, THINKGEN'S STAFF IS FULLY FIELD-BASED IN HOME OFFICES OR AT CLIENTS' WORK SITES.
As a result, staff members enjoy greater flexibility in managing their work and personal commitments, and the yield is consistently top quality research.
AT THINKGEN, DIVERSITY AND INCLUSION ARE EMBEDDED IN OUR VALUES AND CULTURE.
We foster an environment that welcomes, supports, and celebrates the diverse voices of our employees. Valuing each other's perspectives drives true innovation and helps us connect to our clients and those they serve in a meaningful way.
ThinkGen has been our marketing research agency of record for the past several years, and has assisted our teams across multiple launch brands. We think of ThinkGen as a strategic partner that's integrally involved in our business, for a number of reasons. They helped us map out an effective marketing research plan, they deliver actionable insights, flawlessly and on-time, and are friendly and flexible in their approach. They provide nuanced insights that paint a clear picture of both customer habits as well as a clear path forward. Their work is senior-management ready. I regard ThinkGen as a premier marketing research consultancy!
— SENIOR PRODUCT MANAGER, Pharma Co.
What a great job on this project! Thank you for your collaboration and flexibility. There were certainly a lot of emails and phone calls, but you made it happen and not only did you get the job done, you got it done well! You are great partners on our studies!
— ASSOCIATE DIRECTOR, Pharma Co.
I should have mentioned earlier that our team is loving ThinkGen. So much more helpful and insightful than the average MR agency.
— PARTNER, Medical Advertising Agency
Working with ThinkGen is a sheer pleasure! Agile, strategic, and pro-active. Not only great market research capabilities, but also deep subject matter expertise in the specialty and rare diseases. ThinkGen is my consultancy of choice!
— MARKETING EXECUTIVE, Pharma Co.
ThinkGen is a valued partner that allows us to expand our capabilities by providing voice-of-customer insights to inform a variety of projects, including acquisition and licensing projects. ThinkGen has designed their processes for efficiency, and they have consistently demonstrated that they can execute against extremely tight timelines. ThinkGen is able to quickly understand the project's scope, leverage their resources to achieve recruitment and fielding, conduct probing interviews, and ultimately provide extremely well-written research reports that complement our consulting. Thanks to ThinkGen, we were recently able to support a client in situation where a dozen interviews had to be conceived, recruited and completed in the span of three days to support a vital and time-sensitive decision.
— PRESIDENT, Pharma Consulting Firm
ThinkGen did a fantastic job on this project!! I knew your experiences in marketing and sales would really benefit us. I look forward to working with you more and will share these fantastic thoughts with other marketing/research teams within our organization.
— MARKETING EXECUTIVE, Pharma Co.
Contact us to learn how we can help your team to make better marketing decisions based on better market research.