The Magical 15-Minute Office Visit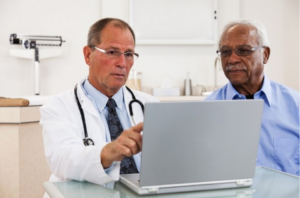 Question. Who decided that patients should be scheduled every 15 minutes in a Primary Care Physician's office? Based on what?
Check out this blog post. You will see some of the "risks" of a physician trying to deal with a patient, especially a new and/or complicated patient, in a quarter hour. As a point of reference, think about how much can you get done in 15 minutes. Or how little!
Bottom Line. Not surprisingly, left dangling here is the answer to the question as to what other time management approach might work better. Concierge practices are mentioned as a potential solution, but with the admission that the annual charges for such practices put them out of the reach of many.  
Got any ideas on how to fix this? Think about it!