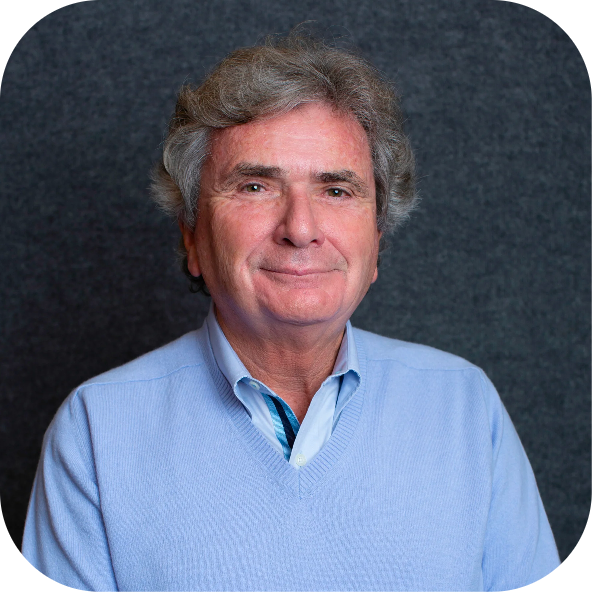 Richard Vanderveer, Ph.D
Advisor
Dr. Richard Vanderveer has been a recognized leader in the field of pharmaceutical marketing and marketing research for over four decades. The origins of his career began at Temple University, where he received a Ph.D. in Industrial and Organizational Psychology. While at Temple, he honed his formal survey research skills as a Project Director for the University's Institute for Survey Research, which conducted large scale survey research for the Federal Government and other clients.

Dr. Vanderveer then moved into the private consulting sector, becoming Director of Custom Research at IMS. A series of business roles followed. He is perhaps best known for his role as the founder of Physician Micro-Marketing Incorporated, where he developed processes for pharmaceutical companies to use in targeting and customizing their promotional efforts to the specific mindset of the individual physician.

His organizational career culminated in his role as CEO of GfK US Healthcare, where he directed and inspired a group of 225 marketing research professionals to leadership in his chosen field. As the US operating arm of GfK, the world's fourth largest marketing research company, Dr. Vanderveer's efforts, matching those of the pharmaceutical industry, rapidly took on an international scope.

Since retiring from his post at GfK, Dr. Vanderveer has had the luxury of studying the healthcare marketing scene at large, looking for "the next big thing" in pharmaceutical marketing. As the result of years of research, he has developed a world view that he calls "Mindset Marketing." More specifically, he sees successful marketing being the result of a "lock and key" approach, where the pharmaceutical marketing message (the "key") must fit perfectly into the mindset of the customer (the "lock") if results are to optimized. While most of pharmaceutical marketing research has historically focused on sharpening the "key," little attention has been dedicated to gaining an in-depth understanding of the "lock," i.e., the customer mindset. With his new colleagues at ThinkGen, Dr. Vanderveer is looking to correct that shortfall.
Contact us to learn how we can help your team to make better marketing decisions based on better market research.