Simple Truths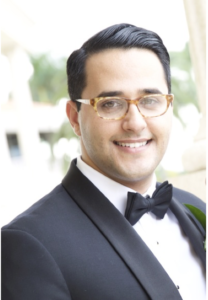 In my ongoing search for bloggable material related to healthcare "mindsets," I often come across simple truths mouthed by unusual sources.
Here is one of those
. The gentleman pictured above, Ayden Jacob, deals in "The Future of Medicine Through Bioengineering." Translated, he writes about how technological development is influencing patient treatment. But my point today, drawn from one of his blog posts, has nothing to do with technology. Rather, it is a comment on Ayden's thought about abolitionist Frederick Douglas's notion, "It is easier to build strong children than to repair broken men." As you will read, he gets to this quote by watching an incredibly rude resident interacting with a distraught family. Threatening them, boasting about his surgical experience which is more fantasy than truth and moving on to chuckle repeatedly over his Twitter feed. Ayden opines that this man is "broken," as are so many doctors who have been brutalized by our system of medical education. I've often talked about the impact that physician "burnout" must be having on patient treatment. Here is a clear case thereof and, Ayden observes, far from isolated.
Bottom Line. We have also often talked about Dr. Pamela Wible's work dedicated to physician suicide understanding and prevention. God bless her, she is trying to fix broken men. Work that is much needed in today's burned out physician population.
BUT. How much better it would be to prevent burnout and suicide by establishing a medical education system that built strong children.