Behavioral Health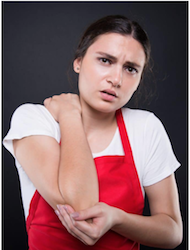 Here are some fascinating findings. Women with a history of behavioral health issues, e.g. anxiety or depression, are significantly more likely to have work injuries than those without such a backdrop. Men, who are more likely to get injured on the job than are women, show no such relationship.
 Bottom Line. In coming months, you are going to see me make increasing use of the term "mindset." Over the course of my career, I have increasingly come to believe that we need to understand the mindset of our customers, be they patients or consumers, if we are going to market to them effectively and efficiently. Hence, you will see me write a lot about Mindset MarketingTM and Mindset Marketing ResearchTM. Why they matter and how to do them effectively.
 As the pharmaceutical industry did with my Physician Micro-Marketing vision years ago, I think this more holistic way of looking at the customer is going to revolutionize the way healthcare marketing/marketing research is conducted. 
 Stay tuned!